Shakespearan Gardens
Kunstenaar: Karst Meijer
Karst Meijer (64) is de oprichter van het Herbarium Frisicum, de grootste particuliere gedroogde plantenverzameling van Europa. Ruim 150.000 plantensoorten worden vanaf 1979 bewaard en ontsloten voor studie en genoegen. Karst Meijer noemt het zelf "een opvanghuis voor botanisch erfgoed". Deze verzameling is een korte periode in 2013 gehuisvest in Drenthe, maar is vanaf 2014 weer verhuisd naar Friesland.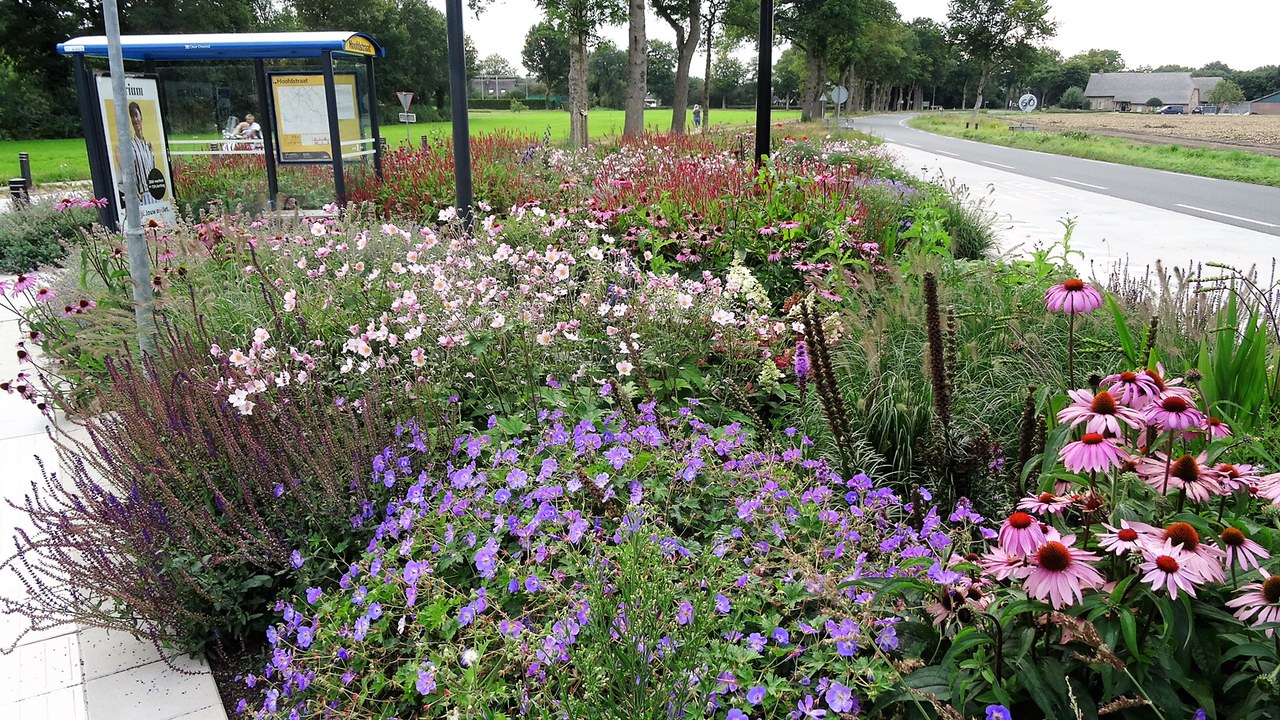 De partner van Meijer is verbonden aan de Toneelvereniging en voor die vereniging ontwierp hij in 2019 een Shakespearan garden. Niet veel later is hij in het kader van het kunstenplan Diever, Village of Shakespeare gevraagd om bij het nieuwe stadhuis en alle groene entrees van het dorp Diever Shakespeare tuinen te ontwerpen. Meijer inspireerde zich daarbij op de traditionele tuinen in Stratford-upon-Avon (GB) de geboortestad van William Shakespeare. Toen hij de Shakespeare tuin bij het Theater ontwierp ontdekte hij een bramensoort die tot dan toe onbekend was. Deze braam heeft uiteraard de naam Rubus Williamii gekregen.
praktisch
Bekijk alle evenementen van dit moment en plan uw bezoek.
Karst Meijer
Karst Meijer (64) is the founder of the Herbarium Frisicum, the largest private dried plant collection in Europe. More than 150,000 plant species have been preserved and made accessible for study and pleasure since 1979. Karst Meijer himself calls it "a shelter for botanical heritage". The collection was housed in Drenthe for a short period in 2013, but moved back to Friesland in 2014.